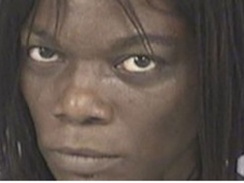 A Florida woman was so enraged that her father denied her some of his potato salad, she allegedly threatened him with a large kitchen knife.
Karen Henry, 45, has been charged with aggravated assault with a deadly weapon for repeatedly waving a knife at her 80-year-old father, according to CBS Tampa.
Police say her father grabbed a chair to defend himself as he called the authorities.
(Visited 85 times, 1 visits today)