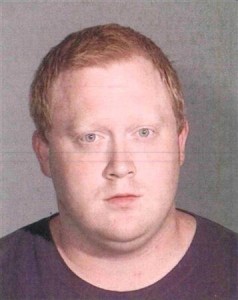 A Cleveland man was arraigned on child endangerment charges on Saturday after emergency room doctors had to surgically remove a diaper wipe from the throat of his choking eight-week-old son.
Joshua Rains, 25, was arrested Wednesday at the MetroHealth Medical Center after investigators interviewed him about the circumstances surrounding his sons injuries, Cleveland Police Sgt. Joseph Rini told Reuters.
The child was rushed to MetroHealth on Monday with a baby wipe lodged in his throat, blocking his airway.
According to the police report "the father stated while changing the childs diaper he wiped the childs mouth with the baby wipe, and then he noticed the baby wipe had disappeared."
Once he noticed the baby swallowed the wipe he tried to pull it out, "but only jammed it further down the childs throat."
via Dad charged after infant son chokes on baby wipe – Yahoo! News.
(Visited 41 times, 1 visits today)