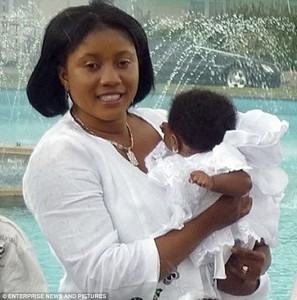 The 31-year-old was found guilty last month of causing or allowing the death of ten-month-old Diamond.
The Old Bailey heard Dwomoh, who worked at St Thomas's Hospital near Waterloo, was obsessed with the weight of her child and forced her to take solids from the age of six months.
Diamond died from pneumonia caused by food in her lungs that had blocked her airways.
via Nurse Gloria Dwomoh jailed for killing her baby by force-feeding | Metro.co.uk.
(Visited 73 times, 1 visits today)