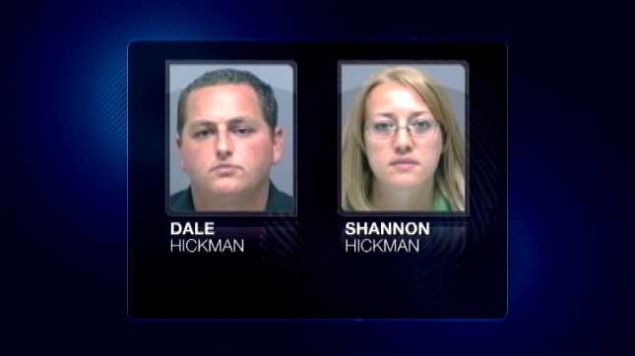 An Oregon City couple who believe in faith healing instead of traditional medicine was sentenced to six years and three months in prison Monday for their role in the death of their newborn son. Dale and Shannon Hickman were convicted in September of second-degree manslaughter after they did not seek medical help for David Hickman, who was born two months premature in 2009.
During the trial, the defense team showed a video, taken soon after birth, of the baby appearing healthy. But a few hours later, David struggled to breathe and died while being attended to by church members.
Authorities were called to the home early the next morning. An autopsy concluded the infant died from pneumonia complicated by underdeveloped lungs and an infection. While on the stand, Dale Hickman told the jury he did not call a doctor or take the child to a hospital because "He didn't need it."
However, doctors said the Hickmans' son would have lived if his parents had taken him to a hospital. The Hickmans belong to the Followers of Christ Church, which has been at the center of controversy multiple times in recent years. This was the fourth case involving a church member being held criminally responsible for not getting medical help for their children.
(Visited 31 times, 1 visits today)