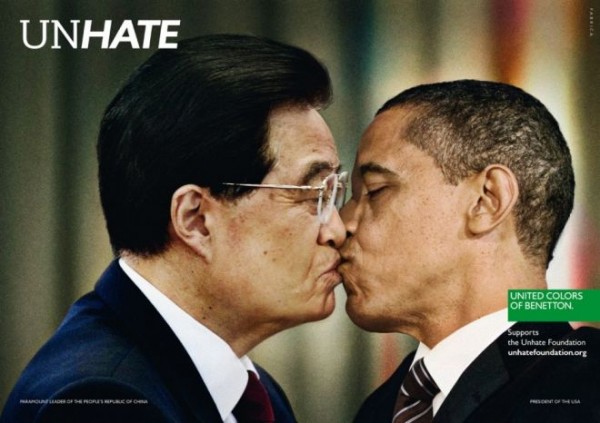 *Yes, that is President Obama sharing a tender moment with US rival Hugo Chavez for The United Colors of Benetton's new ad campaign.
The Italian fashion brand, already known for its provocative ads throughout the years, is already making headlines for its latest effort – an ad campaign showing photoshopped images of world leaders kissing their biggest rivals on the lips. The company's new Unhate campaign also includes the modified images of President Obama planting one on the president of China, as well as Israeli leader Benjamin Netanyahu smooching Palestinian National Authority, president Mahmoud Abbas, among others.
via Has Benetton's New Ad Campaign Gone Too Far? (Photos).
(Visited 46 times, 1 visits today)