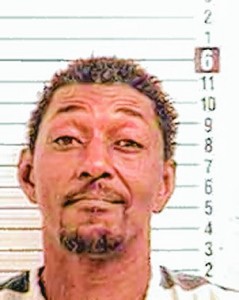 A recent cross burning at the home of a Panama City mixed-race couple does not signal the resurgence of the Ku Klux Klan; it was the symptom of something understandable to anyone who's ever been afraid of losing someone.
LB Williams, a 50-year-old black man, his wife of nearly seven years Donna Williams, who is white, and their bi-racial daughter found a cross burning in their driveway Nov. 4. Their grandchild was home too.
"When I saw that cross burning, I was scared to death," Donna Williams said. "I was terrified…we all were."
They called police and reported it. Her grandbaby still reports seeing fires outside the house, even when there are none. There's a scar burned into the driveway in the shape of a cross, she said.
"It started out as a hate crime [investigation] based on the information that we had at the time," said Sgt. Jeff Becker with the Panama City Police Department.
It was odd though; the investigator told Donna Williams that whoever left this symbol of hate and fear to burn in the driveway probably didn't want to damage the lawn or burn down the house.
(Visited 16 times, 1 visits today)