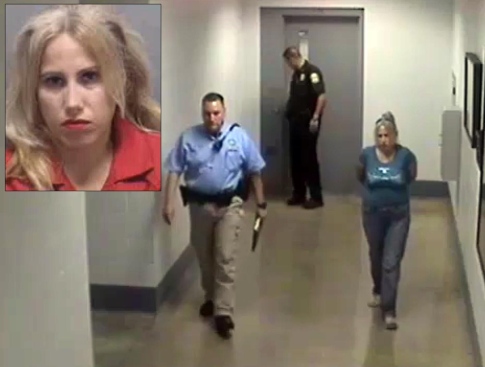 A lonesome Florida housewife called in a bomb threat to an airport because she was unhappy that her husband worked the night shift there, according to a local report.
Soraya Billinge, 36, allegedly told port authority police at Southwest International Airport that she was sick of spending her nights alone and threatened to blow up airplanes unless officials changed her hubby's schedule, local NBC station WBBH reported.
"OK, I blow up, I blow up 10 planes," Billinge allegedly said after a dispatcher told her he couldn't do anything about her husband's hours.
Billinge then called back and spoke to another officer, but denied making any threats in the previous call, the station said.
The Lehigh Acres resident was arrested at her home on Friday and charged with making a bomb threat, a felony and other charges.
Airport officials told WBBH that Billinge's husband does not work for the port authority or the TSA.
via Florida woman threatened to bomb 'ten planes' because husband worked night shift  – NY Daily News.
(Visited 86 times, 1 visits today)