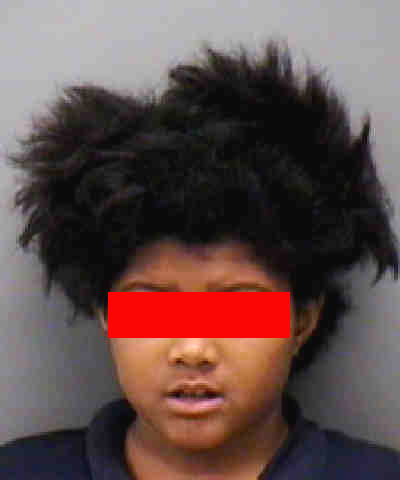 A nine-year old girl in Florida is in serious trouble for an incident that took place on a school bus.  The child is facing four felony counts after she threw a tantrum on the bus and spit on the driver.  She also threw rocks at the bus and tossed a chair at a police officer, telling the officer "I'll f*cking kill you!"
The little girl is in fourth grade at Royal Palm School in Fort Meyers, and was going home when the driver told her to stop eating candy on the bus.  That's when the child "became very upset" and started to curse at the driver.  The girl then allegedly threatened to hit the other kids on the bus, spit on the driver and jumped off the bus.  She was then throwing asphalt at the bus and was approached by a police officer.
When the officer told the girl to calm down, she allegedly said "Shut the f*ck up. I will f*ckin kill you."
The deputy said that the girl then "picked up an aluminum patio chair and threw it at me."
After the deputy blocked the chair, the child "attempted to bite my arm and said, 'I am going to kill you, get off of me!"
The little girl was charged with battery on a public school employee, resisting arrest with violence, battery on a law enforcement officer and throwing a deadly missile at an occupied vehicle.
She was released to her parents last night and put on home detention for 21 days.
(Visited 485 times, 1 visits today)