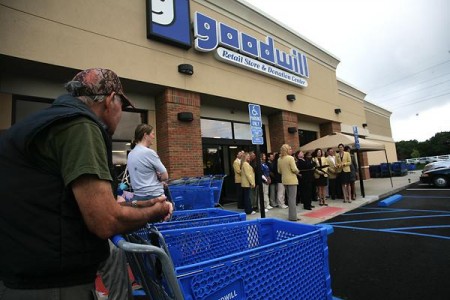 An elderly Illinois man who accidentally donated a suit stuffed with $13,000 in bills to Goodwill appealed for the money's return so that he can care for his cancer-stricken wife, WQAD reported.
The 80 year old decided to keep his life savings in his closet rather than in a bank because he thought the money would be safer there.
But his plan backfired when he absentmindedly donated the cash-stuffed suit — leaving him unable to pay medical bills for his wife, a Stage 4 cancer sufferer.
A Goodwill spokesperson said the agency searched its Moline store but could not find the money. It is believed the suit may have been sold already.
via Man Accidentally Gives Away Cash-Stuffed Suit to Goodwill In Illinois.
(Visited 19 times, 1 visits today)