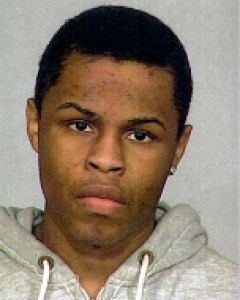 Michael Wayman, a 29-year old gang member, has been accused of opening fire inside a hospital ER, injuring two employees.  Police are saying that he is a member of the Burnside Money Getters, and was shooting at a rival gang inside the hospital.  That led to the shooting that took place around 7 pm on Wednesday.
A 37-year old nurse was hit in the shoulder, and a 42-year old security guard was shot in the groin.  The target was a rival gang member who was being treated for a wound to the eye.  He wasn't hit.
"He goes back to the waiting area and all hell breaks loose," said witness Cecilia Belle-Singleton, 38, at the time of the shooting. "You heard 'Pop! Pop! Pop! Pop!'
"In five minutes, the place was swarming with cops," she said.
Wayman tried to flee after the shooting, but police apprehended him the next day.
(Visited 151 times, 1 visits today)