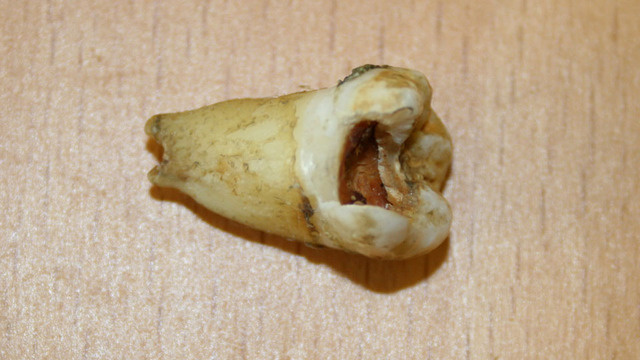 John Lennon's rotten tooth ended up selling for $31,200 at auction today.
That's double the reserve price, and enough scratch to keep an American family of six above the poverty line for a year. In other words, this is what an economic stimulus would look like if Harvey Levin and Hannibal Lecter ever teamed up.
via John Lennon's Rotten Tooth Sells for Ungodly Amount of Money.
(Visited 23 times, 1 visits today)