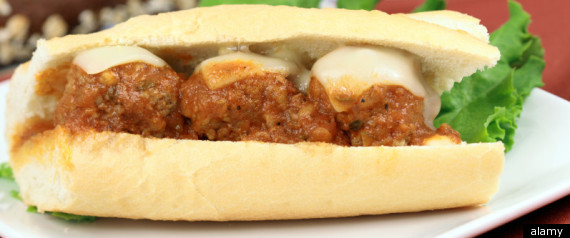 Two men are behind bars after they took a Pennsylvania teen's meatball sandwich at gunpoint but didn't make off with his cell phone.
The Delaware County Daily Times reports four Philadelphia men are being held on $150,000 bail after a 13-year-old boy was robbed over the weekend in nearby Yeadon.
Police say two men approached the boy on Saturday evening and pulled a gun before rifling through his pockets. The men allegedly took his sandwich before fleeing in a car.
via Teen's Sandwich Stolen At Gunpoint.
(Visited 39 times, 1 visits today)