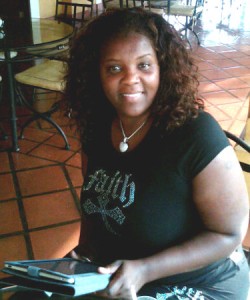 A Georgia woman who criminal investigators suspect has spent years administering illegal silicone buttocks and hip injections to female clients–including strippers nationwide–was arrested last month by federal agents, according to court records.
Kimberly Smedley, 45, was busted at a Washington, D.C. hotel on October 11, six months after Food and Drug Administration (FDA) agents opened a criminal investigation targeting Smedley.
At the time of Smedley's arrest, federal investigators discovered "three 18 gauge medical needles" in one of her handbags. They also found a new text message–apparently from a D.C. woman–that stated, "wanna make an apt 4 my aunt an I want my hips done." Smedley is pictured at right in a photo from her Facebook page.
The FDA probe was opened after a Baltimore exotic dancer was hospitalized in March following the last of four silicone treatments by Smedley, according to a court affidavit sworn by FDA Agent Robert Ekey. The stripper, who had first received silicone injections in her buttocks and then her hips, told investigators that she had "heard through word of mouth from other exotic dancers of a woman who administered silicone injections" so that "customers…could have larger and fuller buttocks."
via Silicone Sister Busted For Butt, Hip Injections | The Smoking Gun.
(Visited 78 times, 1 visits today)