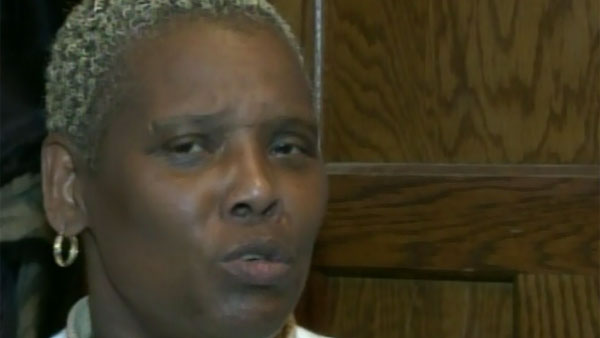 A Milwaukee woman learned a lesson the hard way after she flipped off a county sheriff.
"I apologized to him immediately and let him know, had I known it was you, I never would have flipped you off," said driver Cheryl Smith.
It was a look from a fellow driver on I-43 in Milwaukee that provoked Cheryl Smith to make a gesture she now regrets.
"I flipped him off, just so he could see it." she said. "And then I put it back and started driving."
It was not until Smith saw the flashing lights that she realized it was an unmarked squad car, and the driver was not just any deputy, but a sheriff.
"When he got out of the car, I was like, it was David Clarke I flipped off," Smith said.
Arresting officer, Sheriff David Clark, seemed to be in disbelief.
"I even uttered to myself, is she giving me the finger?" he said. "I mean, she held it up that long that I could make sure."
Clarke arrested Smith for driving with a suspended license. He also issued a ticket for reckless driving, which she plans to fight.
"Really, he should have said I was flipping him off," Smith said.
Smith does not think other drivers were in danger and feels a less expensive speeding ticket should have been issued.
"That's what our courts are for. She feels she has the right to take this to court," Clark said. "I don't think she is going to fare very well."
via Driver cited after she flips off sheriff – KLTV 7 News Tyler, Longview, Jacksonville |.
(Visited 41 times, 1 visits today)