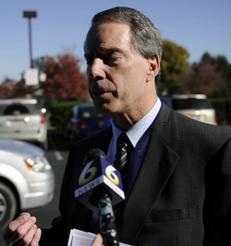 Your Black World reports
The attorney for Jerry Sandusky, the former Penn State University coach who is accused of molesting young boys, reportedly fathered a child with a teenage girl.  The 63-year old helped the 16-year old get emancipated from her parents, where she had a child with him right before she turned 18.
via Your Black Gossip: The Official Source of Black Celebrity Gossip: Birds of a Father? Sandusky's Attorney Impregnated a Teenager.
(Visited 9 times, 1 visits today)