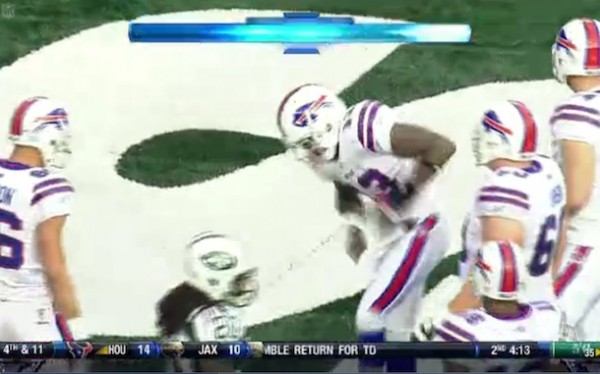 So far this season we've seen a Detroit Lions defender celebrate a sack of Tim Tebow(notes) by Tebowing. We've seen Maurice Jones-Drew(notes) imitate LeBron James' chalk toss in front of a stunned crowd in Cleveland. But as far as mocking football celebrations go, none was as vicious as Stevie Johnson(notes) shooting himself in the leg and then acting like a plane crashing into the ground while playing against Plaxico Burress(notes) and the New York Jets.
Johnson celebrated a second-quarter touchdown against the team by briefly dancing the in the end zone and then shooting himself in the leg, a la the incident which led to Burress getting sent to prison for violating New York's stringent gun laws. He then stretched his arms out wide, imitating a jet, and sputtered to the ground. Guns and plane crashes! High comedy!
via Stevie Johnson celebrates TD against Jets by shooting his leg like Plaxico Burress – Shutdown Corner – NFL Blog – Yahoo! Sports.
(Visited 177 times, 1 visits today)