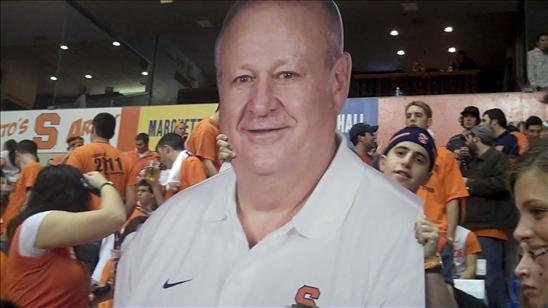 Syracuse police say they are in the early stages of investigating allegations that Syracuse University basketball assistant coach Bernie Fine molested a team ball boy during the 1980s, according to an ESPN report.
One of two alleged victims, Bobby Davis, 39, came forward with allegations in 2003, but he was told by authorities that the statute of limitations had run out. At that time, former Syracuse basketball player Dennis Duval was police chief. ESPN's Outside the Lines was prepared to run a story on the case, but, at the time, they were unable to find any corroborating evidence to support Davis's claims.
Recently, a second alleged victim has come forward to say that he was also molested by Fine. The second man says that the recent Sandusky case inspired him to come forward.
via Syracuse Assistant Bernie Fine Being Investigated For Child Molestation | SI Tracking Blog – Tracking the MLB, NBA, NFL, NHL, and NCAA On Twitter.
(Visited 20 times, 1 visits today)