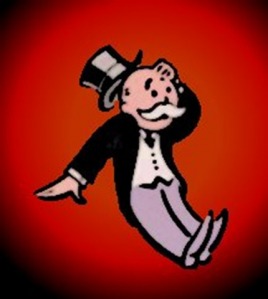 by Yvette Carnell
Whenever it occurs to you to open your mouth, or peck at your keyboard, and question my antipathy for both the Obama administration and the Wall St. elite, think about this: Last week a woman was sent to federal prison for food stamp fraud. The woman, who had previous drug convictions, lied about them so she'd be eligible to receive food stamps. The total amount of her fraud was $4, 367 and even though she repaid every penny of the money, she'll still be doing hard time in federal pen for her offense.
What has this to do with Obama and Wall Street you ask? Well, just name for me one Wall St. hot shot whose gone to jail for engineering the biggest financial crisis since the Great Depression? These scoundrels wiped out the 401ks of a giant swath of the middle class and left thousands of others homeless and what did they get in return? Bonuses. Citigroup, Goldman Sachs, and their similarly situated cohorts were allowed to scam the entire financial system, not just one agency, and got bailed out as a consequence.
via Woman Sent to Federal Prison for Food Stamp Fraud; Bankers Remain Free Amid Rampant Bank Fraud « Your Black Politics.
(Visited 20 times, 1 visits today)