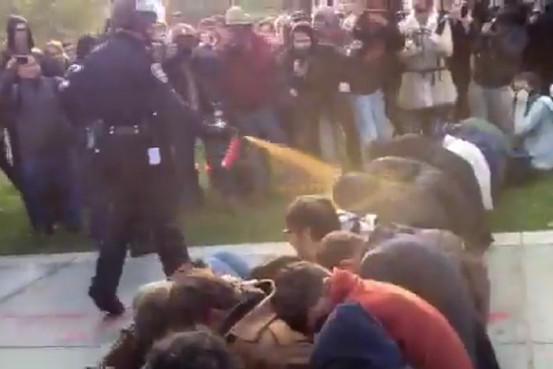 Your Black World reports
Video appeared online showing a police officer at the University of California, Davis pepper spraying a group of peaceful protesters.  This video has led to the chancellor of the university ordering an official investigation into the incident.  While the officer pepper sprays the protesters, people are standing to the side screaming and begging him to stop.
via Your Black Politics: Peaceful College Students Pepper Sprayed by Police at UC Davis.
(Visited 25 times, 1 visits today)