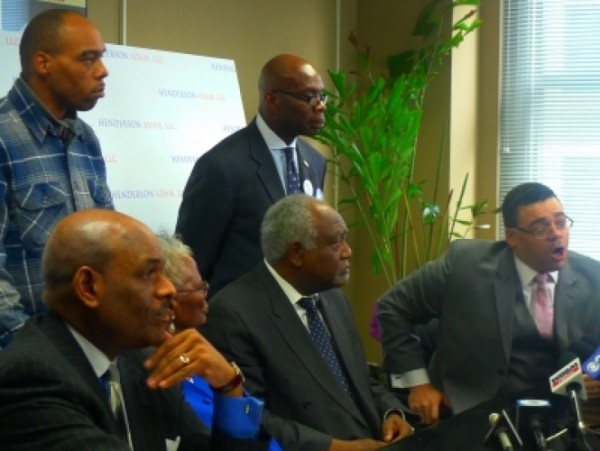 On November 17, Develt Bradford, who was being held at Chicago's Area Two police station in connection with a shooting, allegedly hung himself with his pajama-style pants in his cell. Just three days later, detainee Melvin Woods was also found hanging in his cell — at the same police station, during the same shift.
Now, U.S. Rep. Danny Davis is joining the families of the two men in calling for an independent investigation into the alleged suicides, which attorneys say are too much of a coincidence.
Bradford's wife filed a wrongful death lawsuit Tuesday, claiming her husband's death was linked to the abuse of African Americans in Chicago Police custody, NBC Chicago reports. Last month, the daughter of Woods filed a similar suit.
(Visited 28 times, 1 visits today)