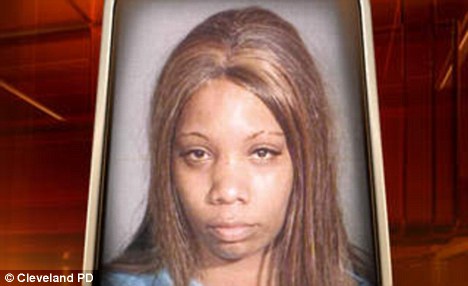 A woman was being held on $10,000 bond today after reportedly telling police she threw her daughter's body out with the trash.
India Parker, 35, of Cleveland, Ohio, is facing a charge of abuse of a corpse.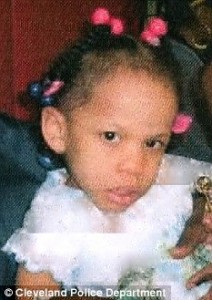 Parker is at the centre of an investigation into the disappearance of her daughter, Kaliyah, aged ten.
Scroll down for video
Kaliyah was reported missing on Monday by the father of one of Parker's other children, Fox News reports.
Relatives and friends have told police they haven't seen Kaliyah since she was five in 2006.
Sgt. Sammy Morris of the Cleveland Police Department, told Fox 8: 'The Cleveland Division of Police received information from the Cuyahoga County Department of Child and Family Services on Monday, about a missing ten-year-old.'
(Visited 124 times, 1 visits today)