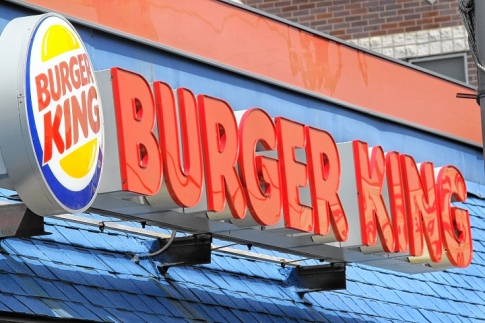 The parents of a four-month-old baby girl were arrested after they abandoned the helpless child inside a Queens fast food joint.
Kimberly Brundidge, 22, left the infant alone on a table inside a Burger King restaurant on Rockaway Boulevard in Springfield Gardens, about 11 p.m. Tuesday. The baby's father, Kesley Kendall, 20, works there, cops said.
Kendall called police and told them he found an abandoned child, a police source said.
He then remained silent while watching cops and medics examine the baby for injuries, and carted her away, the source said.
The little girl was taken to an area hospital, where medical staff determined she was healthy, police said.
Meanwhile, a short time later, the child's mother called 911, and admitted she had left her daughter inside the restaurant alone. She also told the operator that the baby's father works in the restaurant, police said.
Kendall, of Far Rockaway, Queens, was arrested at the restaurant and charged with falsely reporting an incident, obstruction of governmental administration and and acting in a manner to injure a child, police said.
Brundidge, of Rockville Center, L.I., was charged with child abandonment and acting in a manner to injure a child.
The NYC Administration for Children's Services took custody Wednesday of the little girl, whose name was not revealed.
via Queens parents arrested after abandoning infant at Burger King  – NY Daily News.
(Visited 95 times, 1 visits today)