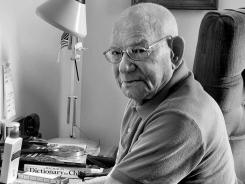 "It's a big, big, big, big lie," Henry says. "It's never too late to learn."
Henry's story begins when his father pulled him out of third grade so he could help support his family. He never learned to read, hiding his illiteracy from others for the better part of a century.
Then in his mid-90s, after retiring as a lobsterman, he set out to continue his education. He took reading lessons and practiced writing. Not only is he reading and writing now, but he published a book in November at age 98 called In a Fisherman's Language.
via Illiterate until 90s, Jim Henry now an author – USATODAY.com.
(Visited 36 times, 1 visits today)