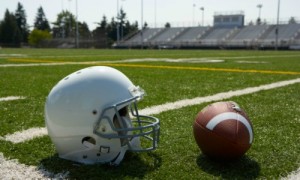 Ask Jacksonville Jaguars running back Maurice Jones-Drew whether he would try to play through a concussion or yank himself from a game, and he'll provide a straightforward answer.
SEE ALSO: Brain-Eating Amoeba Deaths Increasing
"Hide it," the NFL's leading rusher said.
"The bottom line is: You have to be able to put food on the table. No one's going to sign or want a guy who can't stay healthy. I know there will be a day when I'm going to have trouble walking. I realize that," Jones-Drew said. "But this is what I signed up for. Injuries are part of the game. If you don't want to get hit, then you shouldn't be playing."
Other players say they would do the same: Hide it.
In a series of interviews about head injuries with The Associated Press over the last two weeks, 23 of 44 NFL players – slightly more than half – said they would try to conceal a possible concussion rather than pull themselves out of a game. Some acknowledged they already have. Players also said they should be better protected from their own instincts: More than two-thirds of the group the AP talked to wants independent neurologists on sidelines during games.
The AP spoke to a cross-section of players – at least one from each of the 32 NFL teams – to gauge whether concussion safety and attitudes about head injuries have changed in the past two years of close attention devoted to the issue. The group included 33 starters and 11 reserves; 25 players on offense and 19 on defense; all have played at least three seasons in the NFL.
via Big Gamble: NFL Players Hiding Concussions | News One.
(Visited 33 times, 1 visits today)