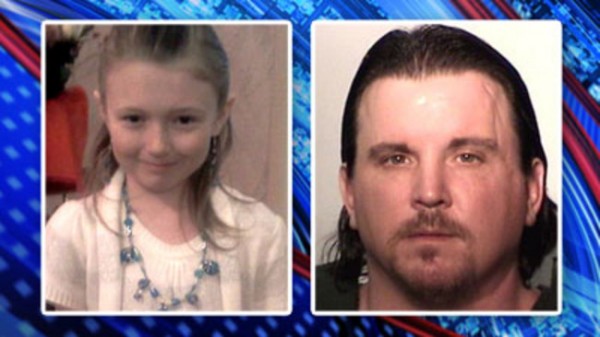 A "trusted family friend" and babysitter of a 9-year old Indiana girl has admitted to hitting the little girl over the head with a brick and dismembering her body.  He hid her hands and feet at his house and dumped the rest of her body in another location, according to police.
Michael Plumadore, 39, has confessed to killing 9-year old Aliahna Lemmon on December 22.   According to the affidavit, the man told police that after beating the girl to death, he stuffed her body into trash bags and hid her in a freezer in his trailer.   He later chopped up the body and put the pieces into freezer bags.
The man is being held without bail.  He has not yet been formally charged in the little girl's death.  The man stayed with the girl because her mother had been sick with the flu.
(Visited 22 times, 1 visits today)