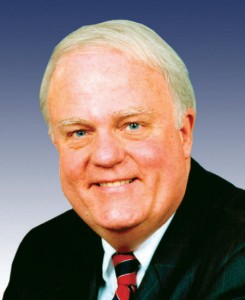 Rep. Jim Sensenbrenner (R-WI) either has a problem with Michelle Obama or one of those creepy Republican fetishes for black women.  In recent comments, Sensenbrenner was heard talking to someone on the phone about Michelle Obama's anti-obesity campaign.
"She lectures us on eating right while she has a large posterior herself," said the Congressman.
The remarks were made in response to Michelle Obama's "Let's Move" campaign, where she is encouraging kids to eat healthy.
(Visited 2,211 times, 1 visits today)