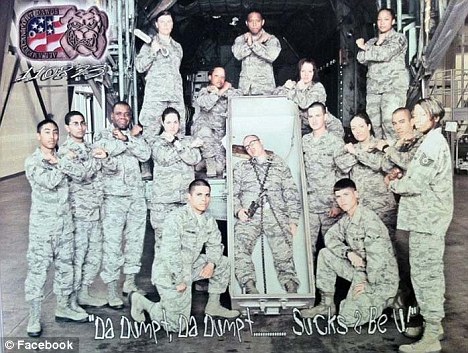 The U.S. Air Force has launched an internal investigation after a disturbing photo of 15 airmen posing with a live soldier chained up in an open casket with a noose around his neck surfaced online.
The photo, dated August 23, appeared on Facebook in early October, with the caption: 'Da Dumpt, Da Dumpt… Sucks 2 Be U' scribbled on the bottom.
Published in the Air Force Times this week, the image has sparked outrage from soldiers and military wives and widows, appalled by the display.
(Visited 137 times, 1 visits today)