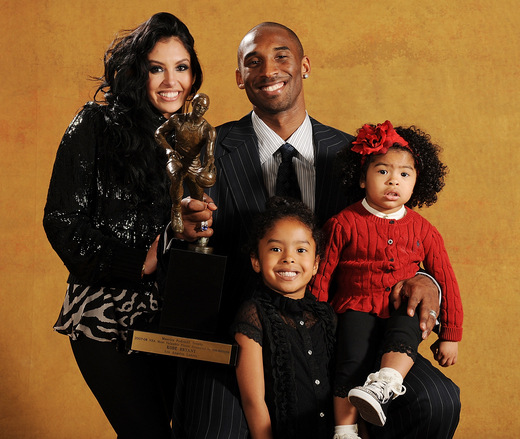 JustKhaotic.com reports.
Saying that she's tired of his cheating ways, Kobe Bryant's wife Vanessa is signing on for her multi-million dollar payday.  Mrs. Bryant filed the legal documents for her divorce on Friday, citing "irreconcilable differences."
Sources told TMZ that Vanessa filed after finding out that Kobe was being unfaithful again, and that she's sick of it.  Vanessa went through all this at least one time before, back in 2003, when Bryant had sex with a woman he barely knew and was charged with rape.  The charges were eventually dropped, but the marital scars lingered in his relationship with Vanessa.
(Visited 4,341 times, 1 visits today)