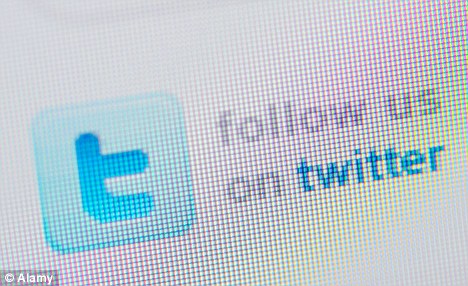 Most of us are used to handing over company mobile phones or the keys to the company car when we leave a job – but Noah Kravitz's former employers want him to hand back his Twitter following.
The landmark case opens up legal questions over who 'owns' followers on a corporate Twitter account – and whether followers are a commodity that can actually be owned.
Kravitz, who tweets under his own name, had been employed by Phonedog as a blogger and had 17,000 followers.
Phonedog – a cell phone retailer – is now suing Mr Kravitz for taking his Twitter followers with him – alleging that each follower is worth $2.50 a month, as his follower list was equivalent to a list of customers, and is their property.
'I said that I would tweet on their behalf from time to time,' says blogger Noah Kravitz, 'Sure, as we were parting on good terms.'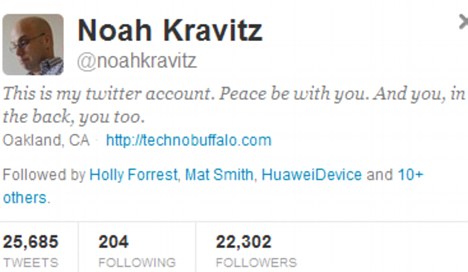 'The idea that all 17,000 people who follow Kravitz were doing do because of PhoneDog is disingenuous at best,' The Atlantic magazine reported, in a comment retweeted by Kravitz yesterday.
Kravitz's account – which now has 22,000 followers, Tweets on subjects as diverse as Steely Dan, Android phones, liquorice and flu bugs.
Kravitz told the New York Times that he had agreed to retain control of the Twitter account, providing that he, 'tweet on their behalf from time to time.'
'I said sure, as we were parting on good terms,' said Kravitz.
Eight months after he left, Phonedog sought damages.
Phonedog said in a statement, 'The costs and resources invested by Phonedog Media into growing its followers, fans and general brand awareness through social media are substantial and are considered property of Phonedog Media.'
The company vowed to 'aggressively protect' its property.
(Visited 22 times, 1 visits today)