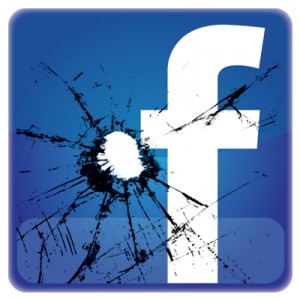 A southwestern Pennsylvania man has been jailed on attempted homicide and other charges accusing him of trying to shoot his wife because he believes she spends too much time on the Facebook social networking site.
Harry Hibbs Jr., remained jailed today unable to post $500,000 bail set by a judge after his arrest on Christmas Eve.
Police say there were two children in the home at the time, and that Hibbs' wife was holding one of them — a 2-year-old — when he pushed her to the ground and hit her in the head with a gun.
Police say Hibbs then tried to shoot the woman, but the gun malfunctioned.
(Visited 106 times, 1 visits today)