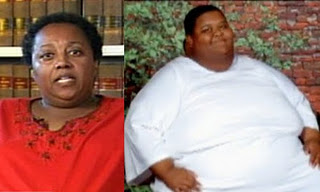 A mother was sent to jail and charged with neglect because her son is obese.  Jerri Gray says that her son Alexander Draper ballooned to a whopping 555 pounds because she was away at work trying to provide for her family.
"This is not a case of a mother force-feeding a child," said Gray's lawyer, Grant Varner. "If she had been holding him down and force-feeding him, sure, I can understand. But she doesn't have the means to do it. She doesn't have the money to buy the food to do it."
via Your Black Gossip: The Official Source of Black Celebrity Gossip: Mom Jailed Because Son Weighs Too Much.
(Visited 274 times, 1 visits today)