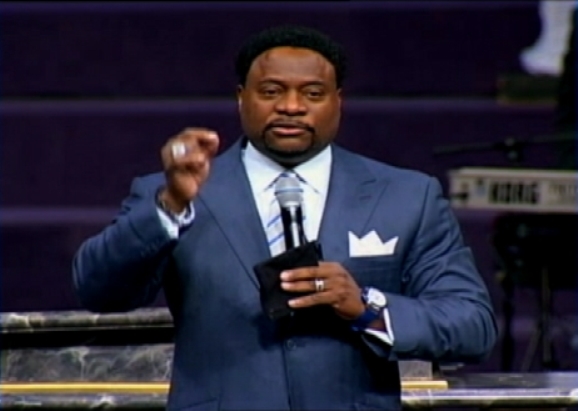 Your Black World reports
Bishop Eddie Long has announced that he is going to take some time off from running his church to focus on his family.  Bishop Long's wife, Vanessa, recently filed for divorce, and this appears to have taken the pastor's attention.
Mrs. Long decided to file after initially changing her mind.  After further contemplation, she is now going through with the process.  Bishop Long says that he needs a sabbatical, but said that he will continue to serve as the senior pastor at his church.  His spokesman, Art Franklin, would not specify how long the sabbatical might be.
(Visited 44 times, 1 visits today)