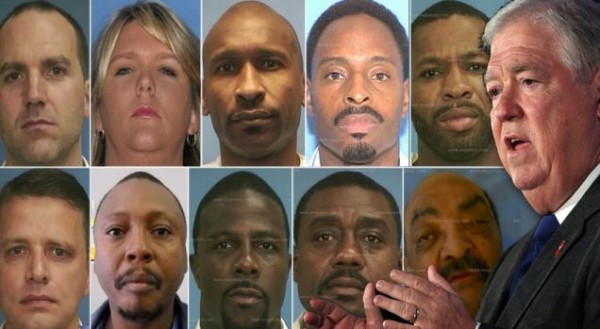 The attorney general of Mississippi is launching an attack on one of the state's governors after he spent his final days in office granting pardons or early release to around 200 people – including more than two dozen convicted killers.
Attorney General Jim Hood says the pardons are unconstitutional and violate several notification requirements laid out in the state's constitution.
Notices must be published 30 days prior to the pardon, he said. Mr Hood discovered that some cases had no notices, while many failed to meet the deadline.
Already, five former inmates – four of which were serving life sentences for murder – have been released.
Mr Hood, the only Democrat holding a state-wide office in Mississippi, has requested that the court give them notices until they can hold a hearing.
The outraged families of the victims have slammed the decision as unfair but Mr Barbour has so far refused to comment.
State records released on Tuesday show some of those given pardons or early release were rapists, murderers and child sex offenders.
Among those getting the controversial full pardons was the brother of former NFL quarterback and Southern Miss standout Brett Favre.
(Visited 38 times, 1 visits today)