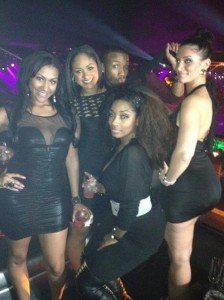 Maliah Michel, exotic dancer and Drake's chick in the "Find Your Love" video, will be starring in Mistresses of Atlanta, along with a man named SoleHeir, model/stripper Rosee Divine, model Sarah Oliver, rapper M' Jae and singer Strings.
Maliah even tweeted, "Day 3 #MistressesOfATL" and posted photos of her on set.
Seems like just about anybody can be on TV nowadays.
(Visited 209 times, 1 visits today)