A woman was engulfed in flames after she got into an elevator in her building and the doors opened up at a deadly blaze.
Shantel McCoy, 32, was returning home at 2am this morning, when she unwittingly rode to her death after a fire broke out on the floor she lived on.
Miss McCoy rode the elevator to the 12th floor in the Chicago block but when the doors opened she was hit with flames and searing heat.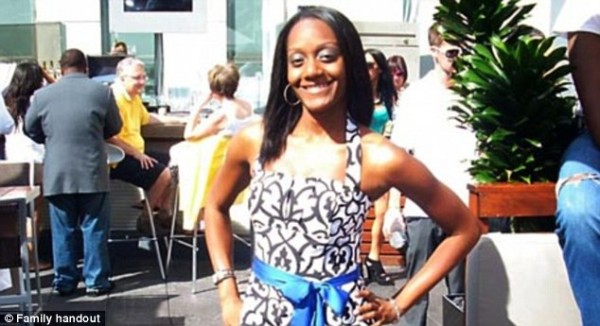 Fire Department Chief Joe Roccasalva said the fire started in an apartment and smoke poured out into the building as the front door was left open after the people who lived there escaped.
Roccasalva said firefighters found Miss McCoy on the 12th floor. The elevator doors were open and it appeared as though she was going to her apartment. She had been carrying her purse and take-out food.
He said: 'The door of the apartment that was on fire didn't close when they left and all the heat and gases and smoke poured into the hallway. When the elevator door opened up, she just got blasted.'
Miss McCoy was taken to hospital but later pronounced dead. Nine others, including two firefighters, were hurt by the blaze but none of the injuries were life-threatening.
(Visited 30 times, 1 visits today)