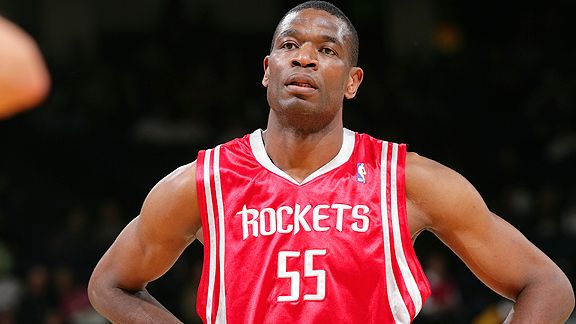 He made his living playing professional basketball; much of that professional career was in Atlanta playing for the Atlanta Hawks. Dikembe Mutombo may be better known for his humanitarian work in his homeland: the Democratic Republic of Congo.
But the former NBA's charitable acumen may be tarnished by an alleged scam to sell gold from his homeland. The alleged scam is detailed in a United Nations report that was turned into the UN Security Council last November.
Watch Video Below
According to the report Mutombo tried to sell over a thousand pounds of gold from the Congo where such a transaction would be illegal. There is a ban on mining and exports in Mutombo's homeland because the revenue derived from it funds the militias that control it.
According to the 392 page UN report, Mutombo hatched the plan. He's accused of enlisting the financial help of Kase Lawal, the chairman of CAMAC, a Houston energy company who was familiar with doing business in Africa.
Lawal then enlisted the help of an associate, Carlos St. Mary, according to the report. St. Mary had experience in trading third world minerals.
According to the report, the profit from the deal was estimated at $10 million to be split between the three. Lawal would get 40%, St. Mary 30% and Mutombo 30%. A private jet belonging to Lawal, carrying the gold and about $6 million in cash never made it out of the Congo. The gold and cash were seized at gunpoint by Congolese officials at an airport in Goma.
The alleged scam was only part of the 392 page UN report on the Democratic Republic of the Congo. There is no indication any further investigation is under way.
(Visited 101 times, 1 visits today)