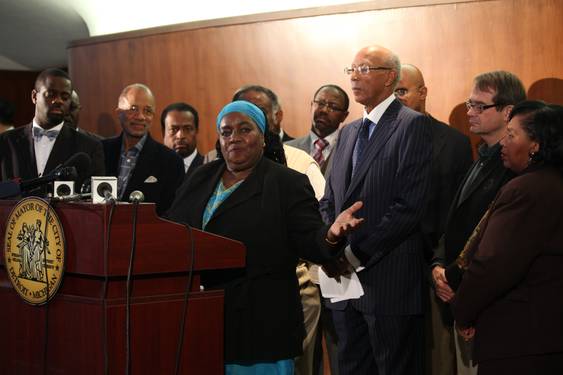 Hundreds of people gathered at a Detroit church to voice their opposition to the possibility that the state could take over the city's government.
Michigan Democratic Congressman John Conyers was among those at Monday's gathering at Tabernacle Missionary Baptist Church. He told the crowd he would use his relationship with the White House to fight any attempt to appoint an emergency manager.
Last week, Gov. Rick Snyder announced members of a review team that will dig deeply into Detroit's finances.
The team's appointment comes after a preliminary review found that there was "probable financial stress" in Michigan's largest city. Ultimately, Detroit could be appointed an emergency manager, which state and city officials have said they want to avoid.
Auditors say Detroit may run out of money as early as April.
(Visited 31 times, 1 visits today)