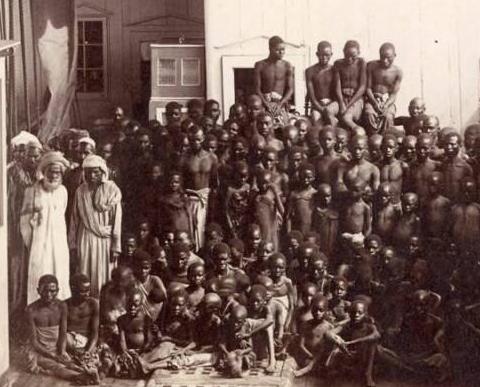 It's a class assignment Jessica Gibson says she will not let her 11-year-old son complete.
"Pretend that you are a slave in the southern United States," says the assignment. "Write a journal/diary memoir about your life."
Gibson, 27, of Melvindale, MI (near Detroit) said her sixth-grader Taylan received the social studies assignment from a  teacher in  last month. But her son hid it from her, later telling her he didn't want to do it. Gibson found out about it last week.
"He's never had a master nor will he ever have a master, so why should he have to pretend to have a master?" Gibson said. "That really disturbed me."
The written portion of the assignment asked students to answer five questions, which included describing what the slave area and the plantation area are like and what the owner and his family are like. It also asked students what kind of activities go on at their plantation, whether they have any friends or family at the plantation and whether anything extraordinary has happened in their lives as a slave.
A video portion of the assignment asked students to talk about the life they described in the journal, according to the assignment Gibson shared with the Free Press on Monday.
The teacher, Michelle Angileri, told the Free Press she wasn't allowed to make any statement and directed a reporter to talk to the principal. The Free Press was unable to reach the principal or district superintendent Monday.
Taylan had been learning about slavery when he got the assignment. He said it embarrassed him.
"I'm black, and it was a slave assignment," he said.
His mother, who is biracial, said she doesn't think anyone should be required to complete the assignment, regardless of race.
"For him to pretend to be something he's never been or never will be, that's going too far," she said.
(Visited 133 times, 1 visits today)