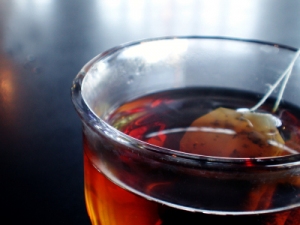 Did a frustrated teacher dump hot tea on fighting students at Hastings High School?
The district isn't talking about the incident directly, but interim Superintendent Michelle Falcon issued this statement: "We are always very concerned for the safety of our students and staff. We are currently in the process of investigating this situation."
Police are reportedly investigating a claim that a teacher dumped hot tea on a 15-year-old high school student and an 18-year-old classmate after they refused to stop fighting in school.
The Grand Rapids Press and television stations WOOD and WWMT report the dispute happened this week at Hastings High School in Hastings, about 30 miles southeast of Grand Rapids.
Police said the students had been texting each other before the older student confronted the younger one in a hallway. Police say they were told the teacher threatened to dump the tea if they didn't separate.
As far as injuries, police said the younger student had minor burns.
And the teacher was placed on paid administrative leave.
Police said they plan to forward the results of their ongoing investigation to Barry County prosecutors for review.
(Visited 25 times, 1 visits today)