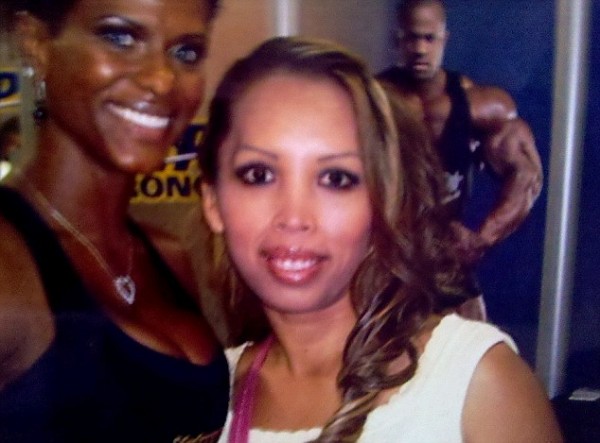 An alleged victim of the couple dubbed the 'new Bonnie and Clyde' drove herself to a police station after being shot in the head, it has today been revealed.
Bodybuilder Rattana Keomanivong was shot after escaping a carjacking allegedly carried out by Angela Atwood and Logan Welles McFarland outside a Nevada casino early on Sunday morning.
Mrs Keomanivong, who also owns Animal House Training in West Wendover, was reportedly forced into her car at gunpoint by Atwood, 25, while McFarland, 24, drove in another stolen car behind.
However, the slight but very powerful bodybuilder managed to fight off her car jacker by 'biting her ear, neck and forcing her from the vehicle,' the High Desert Advocate reported.
As Mrs Keomanivong sped away Atwood fired at her striking her in the back of the head. Mrs Keomanivong was then able to drive to the police station, give police a description of the pair before being airlifted to Salt Lake for emergency treatment.
What she didn't know was that days earlier the couple had allegedly broken into elderly Utah couple Leroy and Dorothy Fullwood's home before shooting them dead.
Mrs Keomanivong, dubbed 'Wendover Strongest' during a weightlifting fundraiser last summer, has now been hailed a hero. Her actions almost certainly stopped two alleged killers from furthering their spree, police said.
(Visited 89 times, 1 visits today)