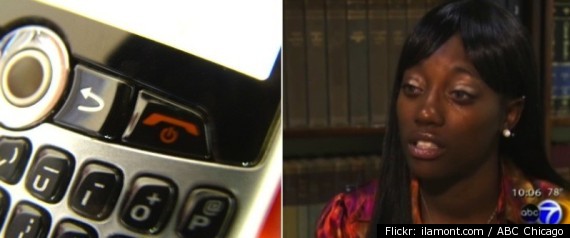 A woman acquitted last fall of violating Illinois's eavesdropping law after recording Chicago Police officers discouraging her from filing a complaint alleging that another officer had touched her inappropriately has filed a federal suit against the city.
Tiawanda Moore, 21, recorded police investigators in August 2010 when she met with police investigators to report an officer groping her breast and slipping her his home phone number while responding to a domestic disturbance call at a home she shared with her boyfriend.
Facing felony eavesdropping charges, Moore was acquitted last August of the crime in a trial one juror called "a waste of time."
Moore, who spent more than two weeks in Cook County Jail, filed suit Friday against the city and its police department. Alleging unreasonable seizure, false arrest and malicious prosecution, Moore claims that the state's eavesdropping law specifically exempts individuals who record police officers "under reasonable suspicion that another party to the conversation is committing, is about to commit" a crime of which a recording would provide evidence, the Chicago Sun-Times reports.
The Illinois eavesdropping statute forbids the secret recording of private or public conversations without the consent of all parties involved, specifically including police officers. Violating the law is a felony that comes with a harsh penalty — a maximum 15 years in prison.
(Visited 27 times, 1 visits today)