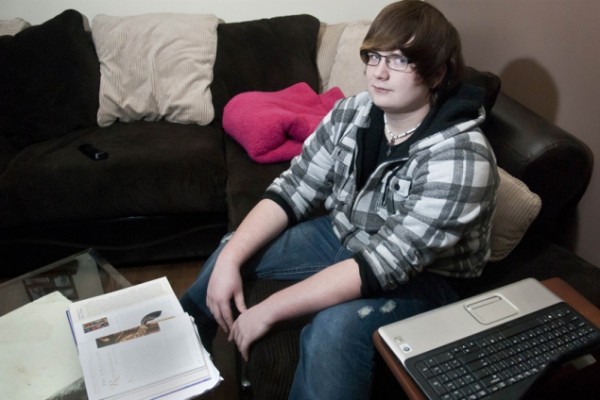 A high school cancer survivor was kicked out of school for his long hair, which says he was growing to donate to other sick kids.
J.T. Gaskins, 17, was suspended from Madison Academy, a charter school in Burton, Mich., for violating the school's dress code policy, which includes hair.
The policy states that students' tresses must be "clean, neat, free of unnatural or distracting colors, off the collar, off the ears and out of the eyes," the Flint Journal reported.
Gaskins, who was diagnosed with leukemia as an infant, has been free of cancer for ten years now. He said he was growing out his shoulder-length hair to send it to Locks of Love, an organization that turns donated hair into wigs for children who have cancer.
"This is something I want to do, and I feel very strongly about it," he told the Flint Journal.
Friday marks the fourth day of classes Gaskins has missed, msnbc.com reported.
His mother, Christa Plante, said she supports her son's decision.
(Visited 56 times, 1 visits today)