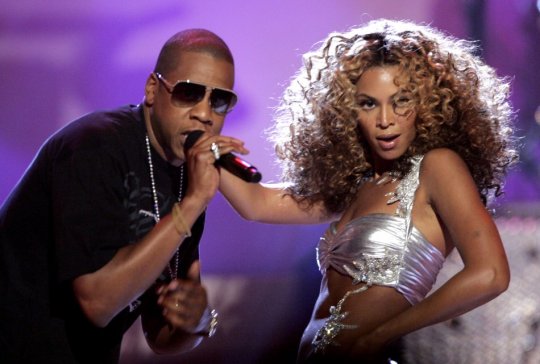 Jay-Z and Beyonce are reportedly hoping to be the very first artists to shoot a video in space! Guess earth isn't cool enough, so Jay and Bey are kicking it up a notch with an inter-galactic video.
MTV UK Reports:
The couple – who welcomed their first child Blue Ivy last weekend –  apparently want to go where no popstar has been before, with record execs already making inquires about shooting scenes on one of Sir Richard Branson's Virgin Galactic craft.
According to The Sun, flights on the six-seater spaceships are to due to launch this year and will cost £780,000 per person to be blasted 70,000ft into the Earth's atmosphere.
It is thought that Queen B and Jay will film their promo when passengers experience six minutes of weightlessness, with a source telling the tabloid: "The label people have been talking about making a music video in space.
"Beyonce and Jay-Z seemed the obvious option. Everything is being done to make it happen."
(Visited 189 times, 1 visits today)