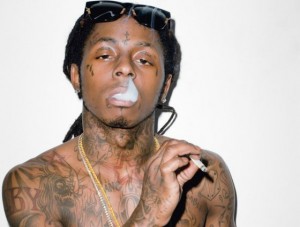 When your 7-year-old comes in the house spitting lyrics that would make a convict blush, what do you do? Abdul Ali and Natalie Hopkinson recently presented an online debate on the Washington Post about how to deal with children in the age of hip-hop, where one of the greatest musical art forms in history has been transformed into a straight-up gangsta's paradise.
SEE ALSO: Kevin Hart Is On Fire
Cuddly elementary school kids have let go of Sesame Street in exchange for an AK-47 with a condom on top.  The great challenge is finding a way to be a good parent in a world that provides influences that run counter to everything you want your child to believe, and believe me folks, it ain't easy.
The formula presented in commercialized hip-hop is simple:  Drink and use drugs in excess; have as much irresponsible sex as possible; don't ever show any respect toward women; for God's sake, don't ever educate yourself; make sure you're "strapped" whenever possible, in case some fools try to roll up on yo' spot; spend all your money and don't think one second about saving or investing it.
via Being a "Hip-Hop Parent": When Lil Wayne Mixes with Sponge Bob | News One.
(Visited 68 times, 1 visits today)