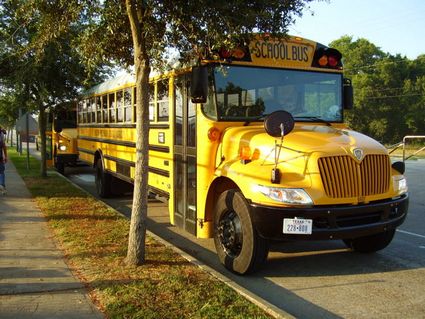 Graceann Rumer just started driving two weeks ago. She used the few driving skills she had to save a school bus full of students by grabbing the steering wheel as the driver collapsed from a heart attack Tuesday afternoon.
The bus driver died soon after.
"I just realized that there's no one driving this bus… I need to do something," Rumer said.
The 17-year-old senior at Calvary Christian Academy in Northeast Philadelphia had been driving to school for practice a lot lately, but, luckily for all, on Tuesday she happened to take the bus.
Rumer and about three dozen other students were riding the bus home when 51-year-old driver Charles Duncan suddenly crumpled to the floor at about 3:30 p.m.
With Duncan obstructing the brake pedal, Rumer acted quickly — grabbing the wheel of the moving bus and making a U-turn to slow it down and change direction, as it was heading into oncoming traffic, witnesses say.
With still no access to the brake pedal, Rumer put the bus into park and successfully and safely stopped it, according to witnesses and bus company officials.
(Visited 194 times, 1 visits today)