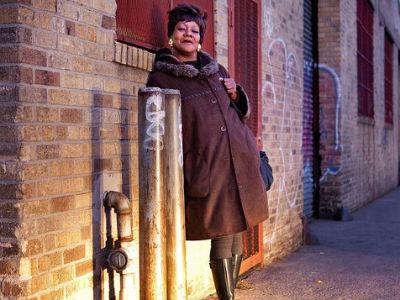 An article in this weekend's Sunday New York Times explores the life of a 52-year-old prostitute who has worked the notorious Hunts Point neighborhood of the Bronx for nearly her entire adult life.
Barbara Terry, who has four children and suffers from diabetes, which caused all her teeth to fall out, depended on her mother to help her raise and watch over her four children while she hit the track every night trying to support them.
"When they were old enough to understand, I would tell them the truth," Terry, whose daughter and three sons are now grown, told the New York Times. "I'd say, 'This is how I'm supporting you.' For me, it's a business, a regular job."
That job, which many would look at as unacceptable, landed her in jail over a 100 times; but it also gave her the ability to buy a home in upstate New York, where she plans to retire to in a year. She currently lives in the Bronx.
At her age, you would be surprised that she's made it this far in streets where her friends have been beaten up, gone missing and ended up dead.
"I call myself the last of the survivors," she said. "I've survived because God was with me. Every Sunday, my mother and grandmother prayed for me out here."
Terry hit the track when she was 21-years-old after her then-husband abandoned her and her two children.
Thirty years later, she's teaching the young prostitutes on the strip how to handle their business, like getting their money up front and always checking the car they get in to.
"I love the excitement of coming out here and seeing all these beautiful people I know," she said. "Even my dates are a comfort. This place has made me strong. It keeps you young."
(Visited 265 times, 1 visits today)