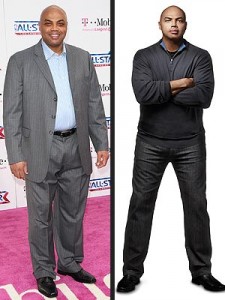 Charles Barkley, the man who is known for putting his foot in his mouth, might be losing some money over his latest remarks.  During a commercial break as he was calling an NBA game for TNT, Barkley was caught referring to Weight Watchers as a "scam":
"I've been on weight watchers three months. I have to lose two pounds a week. I'm at 38 pounds now. They come and weigh me every two weeks. I ain't never missed a weigh-in. Never going to… I'm feeling much better. But I ain't giving away no money. I'm not giving away no free money. I thought this was the greatest scam going — getting paid for watching sports — this Weight Watchers thing is a bigger scam."
Barkley is clearly referring to the idea that he's being paid money to lose weight.  But it would be no surprise if Weight Watchers executives end up giving him a polite little phone call over the weekend.

(Visited 64 times, 1 visits today)