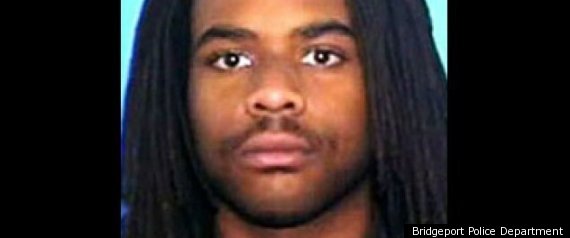 You might want to lock your door after hearing this one.  A man was arrested in Florida last night after killing another man with an an ax and eating portions of his body.  The man, Tyree Lincoln Smith, is from Connecticut.   He was arrested in Lynn Haven, Florida after the heinous crime on a murder warrant.
The suspect was wanted in the murder of 43-year-old Angel "Tun Tun" Gonzalez. The victim's body was found in an abandoned apartment building on January 20. He died as a result of blunt force trauma to the head.  Police are saying that Smith confessed to his cousin, Nicole Rabb, that he killed Gonzalez.   He said he was sleeping in an abandoned building, when the man woke him up and invited him outside.  The murder allegedly took place when they both entered the building.
The cousin was allegedly told that the beating was "so severe that he was able to remove an eye from the man's head along with pieces of brain matter and a piece of his skull."
That is when the odd story of cannibalism began.  Smith allegedly took the body to a cemetery, but wasn't done just yet.
"At the cemetery he said he ate the eyeball, which tasted like an oyster, and the brain matter," according to the warrant.
(Visited 17 times, 1 visits today)