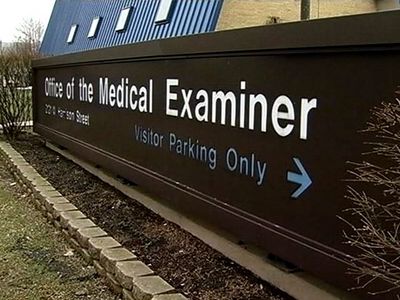 An influx of unclaimed bodies at Chicago's morgue will likely result in a staff shake-up.
Promising an immediate shakeup of staff and operations, Cook County Board President Toni Preckwinkle said Thursday she is "disturbed" by accusations of bodies being stacked in a storage cooler at the Medical Examiner's Office.
WATCH THE COOK COUNTY BOARD PRESIDENT ADDRESS THE MORGUE CONTROVERSY BELOW
"People will lose their jobs," Preckwinkle said during a news conference at the office.
Chief Cook County Medical Examiner Dr. Nancy Jones, who did not attend the conference, will stay on staff, Preckwinkle said, while the president's office and the Inspector General conduct investigations into what happened under her watch.
Preckwinkle would not say she wants Jones fired but did say "no county official should have a term equal to that of a Supreme Court Justice … essentially life."
More than a week ago workers told local reporters that bodies have been piling up at the office, even stacked on top of each other in tarps. In response, Jones acknowledged to the Chicago Sun-Times the office had more bodies than normal, but not the 400 reported.
Still it was enough for Preckwinkle to look into the situation, and on Friday the Cook County president announced she would assign her own senior staffer to work at the Medical Examiner's Office on a daily basis.
Jones was not available for comment.
Visit msnbc.com for breaking news, world news, and news about the economy
(Visited 65 times, 1 visits today)