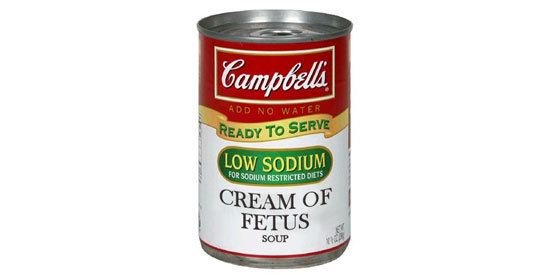 If you have a craving for Aborted Fetus Soup, then we've got some bad news for you.  An Oklahoma Senator, Ralph Shortey, has now outlawed "the manufacture or sale of food or products which use aborted human fetuses."
The bill states the following:
No person or entity shall manufacture or knowingly sell food or any other product intended for human consumption which contains aborted human fetuses in the ingredients or which used aborted human fetuses in the research or development of any of the ingredients.
Senator Ralphey says that he has found through exhaustive research, companies that use human stem cells to develop products or artificial flavorings.
"I don't know if it is happening in Oklahoma, it may be, it may not be. What I am saying is that if it does happen then we are not going to allow it to manufacture here."
(Visited 189 times, 1 visits today)